Guy Turns 700 Year Old Abandoned Cave Into Dream Home
The pressures of modern life mean that most of us have probably dreamt at one time or another of fleeing to the hills.
But real-life caveman Angelo Mastropietro has made his hermit dream a reality – by spending over £160,000 turning a 700-year-old cave in the Wyre Forest into his dream home.
The ambitious makeover captured the imagination of viewers when it was featured on Channel 4's Grand Designs.
The 38-year-old, originally from Worcestershire, was living a high-flying life as the head of a successful recruitment company in Australia when he was diagnosed with multiple sclerosis in 2007.
The condition led to him being temporarily paralysed – and inspired him to seek a simpler life.
'My life before I became a caveman was really quite different, like most people I had aspirations to kind of work in a corporate world,' explains Angelo.
'I had a lapse that left me paralysed essentially, which was a catalyst to review where I was, where I was going and my lifestyle.'
The sandstone cliffs near the Wyre Forest are said to have inspired Tolkien when he was writing Lord of the Rings.
And despite his condition, Angelo spent around 1,000 hours breaking, cutting and burrowing the rock, excavating around 70 or 80 tons of rubble by hand.
'I love a challenge. Coincidentally my surname actually means Master of the Stones, so you know maybe it's in my blood,' he says.
'The rock house came along and without a shadow of a doubt I was as passionate about that as I was about setting up my company.'
The finished rock house's features are anything but Stone Age – the cave features running water, underfloor heating and even wi-fi.
All of the fresh running water comes from Angelo's own bore hole, which he sank 80 metres into the ground.
And while the house is currently used as a holiday let, Angelo still harbours dreams of one day living in the cave full time.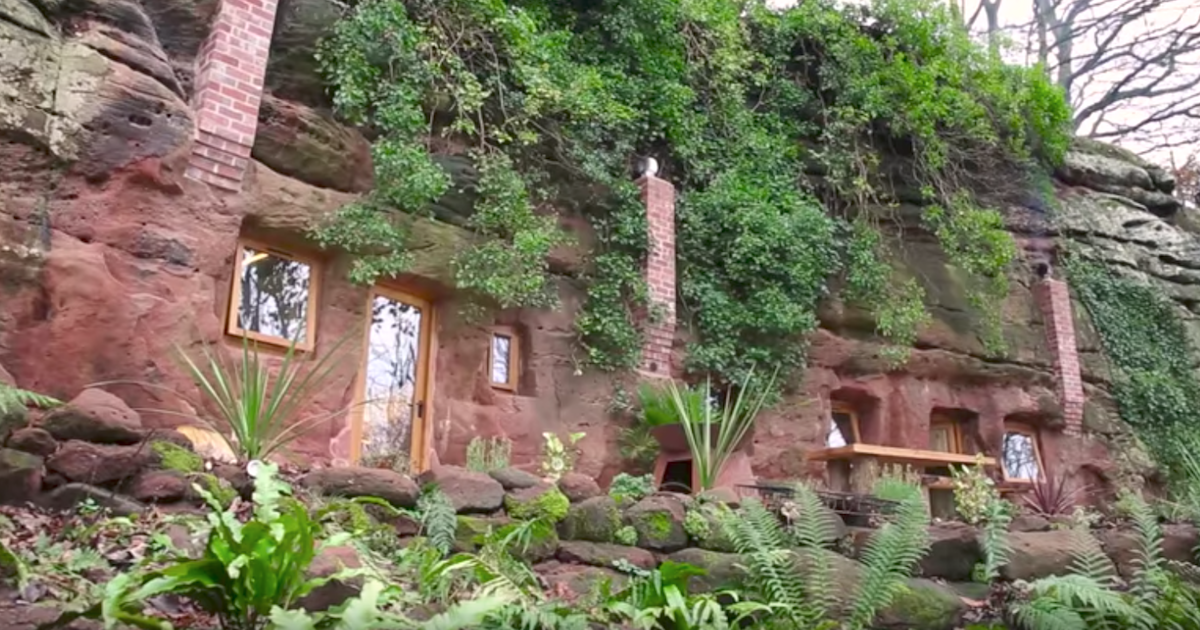 'I think when you're actually here and you see it in person, you get a feel for the place. You know, people have literally been in tears. So I feel incredibly happy,' says Angelo.
'Very proud, very honoured and yeah, it's been a very inspiring chapter I think.'
For more information on renting out the Rockhouse, visit their website.