Ashton Kutcher Isn't Acting As Much Because He's Saving Thousands Of Kids From Sex Abuse
You may have noticed we haven't seen much of Ashton Kutcher of late, so what's he been up to?
Pranking unwitting celebrities? Enjoying being super-rich? Or just trying to find his car?
Well, maybe, but mainly he's been saving children. Six thousand of them to be precise. Which is absolutely amazing, so fair play.
That's right, far from just laying back and resting on his laurels, Kutcher has been using some of that cash for philanthropic purposes. Namely, his non-profit project, Thorn.
In a speech at the Dreamforce conference last November the actor-turned-philanthropist discussed the project, which aims to use technology as a force for good in the ongoing fight against child exploitation.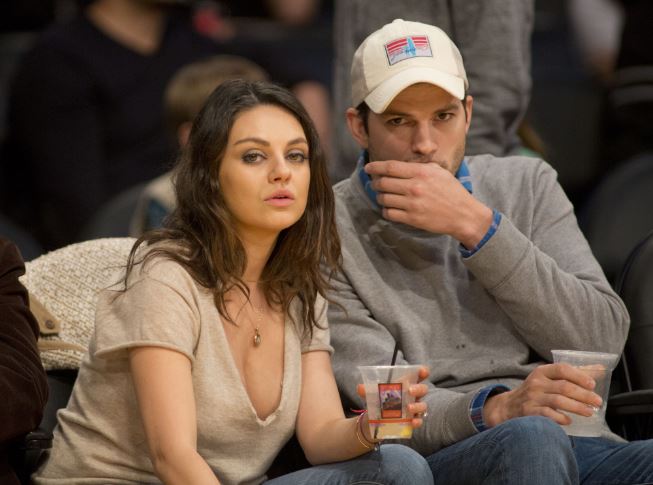 Kutcher explained how images of child abuse was a 'giant problem', telling the audience: "There are millions of images that are transferred daily of child abuse material."
He went on to explain his viewpoint that the Internet is a neutral tool and it was down to us to decide how to use it.
"It is not the force for good or the force for evil," he said. "That's you. You are the force for good or the force for evil."
He continued: "We've identified 6,000 children that are being abused. We've identified 12,000 adults that are also being abused, and 6,000 abusers.
"The only question we have to ask ourselves is, 'How good are we?'.
"I've articulated my purpose. The question is, what is yours?"
The organisation was originally set up by Kutcher and then-wife Demi Moore under the name DNA.
The name was hanged in 2015 following the break-up of the couple's marriage but Kutcher has cited U2's Bono as his philanthropic inspiration.
In the organisation's 2016 impact statement, it states: "We refuse to live in a world where abused children remain in their situation because the technology needed to find them and stop their abuse exists, but simply isn't being used.
"We are inspired, not deterred, by difficulty and we will continue to innovate, by bringing the best talent and resources to bear, to find children faster and stop online abuse."
If you want to get involved in the cause, which Ashton Kutcher feels so passionately about, you can do so by visiting his organisation's website and making a donation or just signing up for updates.