61-Year-Old Model Stuns The World, Shares Her Secrets To Graceful Aging
You don't have to be 20 to look amazing! Yazemeenah Rossi, 61-year-old model proves this! She is beautiful and also has a gorgeous body.
Believe it or not, Rossi's big break didn't come until she was 45 years old. She is already a grandmother and succeeding in areas that younger models could only dream of acquiring.
Land of Women, a lingerie house and The Dreslyn, are part of a swimsuit campaign in which Rossi was included. The whole idea of the new campaign, according to the founder of The Dreslyn, Brooke Taylor Corcia, was to step away from hyper sexuality in bathing suits.
Corcia relays why they selected Rossi as the model of choice,
"She symbolizes vitality and health. She also represents beauty and intelligence."
So, what keeps this California-based, French-born model looking her best?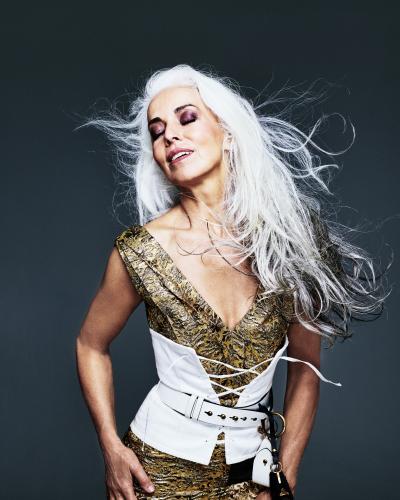 Rossi says that diets aren't the answer. She never eats processed, microwaved or low-fat foods. She eats nuts, quality fish and meats, along with veggies and fruits. She cooks her food fresh every day.
But happiness is the key. It's not just about food.
Rossi also knows that exercise is important. She enjoys yoga from 30 minutes to an hour each day. She has done this for 30 years, as a matter of fact. She also walks every day as well.
Rossi is beautiful and mature, one of the most beautiful women there is. And of course, her genetics play a role in her beauty as well.